Many people think Christmas is on December the 25th and that's all there is to Christmas. However, for many people around the world, in different countries and in different Christian traditions, Christmas lasts for a lot longer than that – and it's even celebrated at different times!
When Christmas is Celebrated
Although December 25th (or the late afternoon/evening of December 24th) is the date when most people celebrate Christmas, there are some other dates as well!
Some churches (mainly Orthodox and Coptic Orthodox churches) use a different calendar for their religious celebrations. Orthodox Churches in Russia, Serbia, Jerusalem, Ukraine and other countries use the old 'Julian' calendar and people in those churches celebrate Christmas on January 7th. The Coptic Orthodox Church celebrates Christmas on January 7th. The Ethiopian Orthodox Tewahedo Church also celebrates Christmas on the 7th January (which is the 29th of Tahsas in their calendar).
Most people in the Greek Orthodox Church celebrate Christmas on December 25th. But some still use the Julian calendar and so celebrate Christmas on 7th January! Some Greek Catholics also celebrate on January 7th.
Best Christmas Gifts of 2021: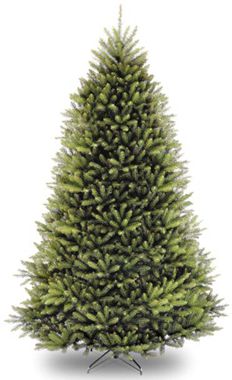 "This tree right here. Take a look at it. This is the last Christmas tree you'll ever need. This is the be-all, end-all pinnacle of unlit Christmas trees," writes a reviewer, who is one of over 4,500 five-star reviewers. "This majestic fir will stand tall in your home and become your new favorite decoration." It's so nice, this faux Dunhill fir even converted a few who were previously artificial-tree skeptics. "Sure, it took some 'fluffing' to get it nice and full, but this is a very realistic-looking tree," writes one. Another says, "The best part is that it is unlit, as I like to change between color and white every other year or so.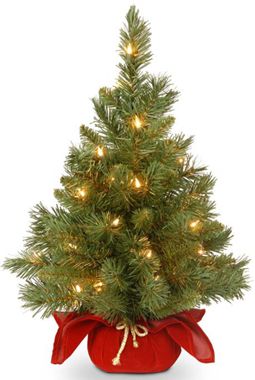 This two-foot tall tree is a favorite among reviewers looking for budget-friendly holiday decoration for a desk or coffee table. "Just a darling tree for any small area," writes one shopper. "Plan to use it for the workplace. Love how the base is already 'wrapped' and ready for display and it's sturdy." Another reviewer writes, "This little tree was beyond what I expected it to be. It's the perfect size for small little corners that need some Christmas spirit and is very durable." And, of course, the low price was a big draw for shoppers. "OMG, this is so cute! High quality for the price. 100 percent satisfied," says one. "Much better quality than I imagined for the price," reports another.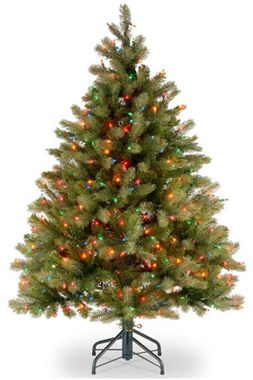 Shoppers looking for something a little more colorful praised this tree, which comes pre-lit with multicolored lights. The tree even reminded a couple of shoppers of their childhood decorations: "I was looking for a realistic tree with multicolored lights. This tree is gorgeous! It has more lights than most and no white lights on the tree, which is what I wanted. The color of the lights is like I remember growing up," says one.
Another writes, "This tree looks very much like the real thing. The lights are well spaced and we especially liked them because the colors reminded us of Christmas lights from our youths in the 70s and 80s." Shoppers thought that the preassembled lights made setup particularly easy, too. "It's the most beautiful artificial tree I've ever had, and my first pre-lit," says one, adding, "Assembly was quick and easy. I had always laboriously put three strings of 100 lights on my previous 4.5 foot tree, so 450 richly colored lights were dazzling."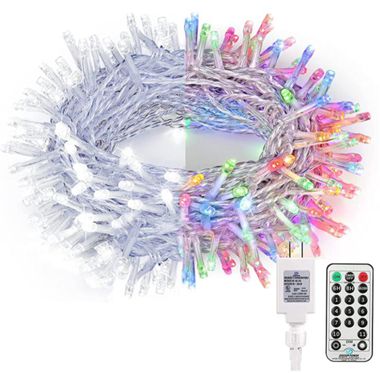 These LED lights from Brizled have a little something for just about everyone. The 66-foot string of lights features nine color/blinking functions, as well as a three-step dimmer, a timer, and a remote control. The functions include steady on for both warm white and multicolors, blinking for both, and several versions of blinking or fading with varied timing. The warm white was a pleasant color, not leaning too much toward yellow, and the colored LEDs were a little on the pastel side—as advertised. The wire strand is silver so it is a little obvious in daylight, but the light set is also offered with black wire, which will be less visible. The built-in timer will run the lights for 6 hours on then 18 off. While these lights can be used outdoors, the plug and transformer/control box need to be protected from water.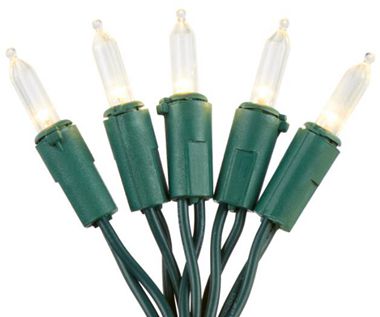 Sylvania's Mini Lights are good old-fashioned incandescent Christmas tree lights, with a warm white glow. The set consists of a string of 100 lights for a total length of about 21 feet, though you can link up to five sets. Out of the box the lights are set up to stay lit, but with the included blinker bulbs they can be set to blink.
We tested the lights in both steady on and blinking modes, and they functioned as expected. When we initially unwound the light strings, we found that kinks in the wire had a strong memory. After we stretched them out tight a couple times, they were easier to handle and didn't tangle as much. If you like the nostalgic, warm glow of white, incandescent holiday lights, these will be right up your alley. Note that, because they are very much the same type of lights used for years, over time they may develop some of the quirky behaviors where sections of light go out until you wiggle the right bulb.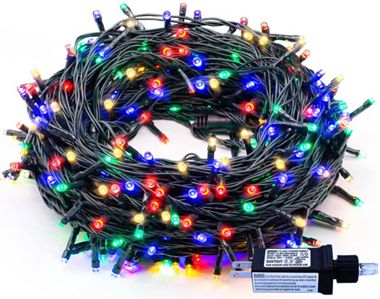 This massive, 115-foot strand of colored Twinkle Christmas Lights, with 320 LEDs, can cover a lot of tree. The strands have waterproof connectors at the ends, allowing up to five sets to be strung together—for a total of 575 linear feet of lighting. This makes them an ideal candidate for outdoor lighting displays. In testing, we confirmed the functions of eight lighting modes that include steady on, twinkle, sequential, slow glow, fade, and combinations of fade and sequential. We found the colors to be vibrant and reminiscent of traditional incandescent mini lights. But what we really like about this type of LED holiday lights is no-hassle reliability in comparison to incandescent light sets.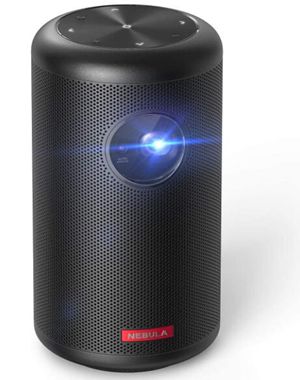 When considering mini projectors, portability is one of the prime considerations, and when it comes to portability, being the size of a soda can is about as portable as you can get (especially as most bags and backpacks have pockets designed for carrying drink-sized items). It's got everything you need, from a speaker built into the base to a build in app store – just connect it to a Wi-Fi network and you're good to go.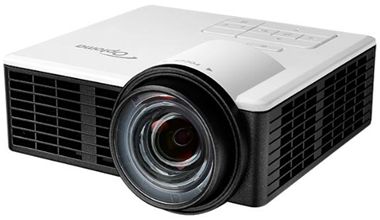 When you're talking about mini projectors, there's "mini" and then there's the Optima ML 750ST. Photos of the projector don't really show just how very small this projector is. It fits in the palm of your hand. It's also a short-throw projector which means you can have the projector close to the screen and still have a full-sized picture. In this case, you can get a 100-inch projection from just six feet away.
The size becomes even more deceptive when you consider the 700 ANSI lumens and 20,000:1 contrast ratio you get in this powerful machine. It's ideal for business because it's bright enough for a conference room and small enough for a briefcase or backpack. You will want to make sure your presentation room is as dark as possible though.
The projector is also a little on the expensive side. The lack of wireless connectivity is disappointing, and the fact that Optima sells a dongle to correct that oversight for an additional cost is borderline insulting. But the tiny size, combined with the high contrast picture makes this an ideal companion for business presentations on the go.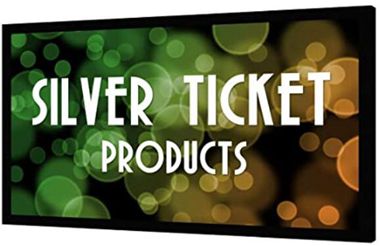 We spent 90 hours building (and painting) screens, watching content on them, measuring image quality, and comparing them side by side—and we're confident that the Silver Ticket is the best projector screen for most people. Even though it was the cheapest prebuilt screen we tested, it performed just as well as much more expensive options. It offers sharp image quality with a minimal amount of tint, and we found it easier to assemble than many of the other screens we tested.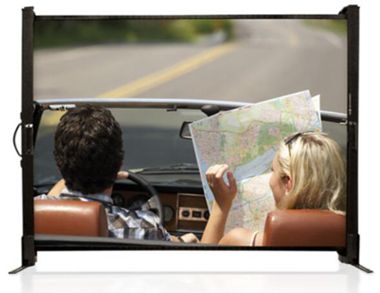 If you're okay with a do-it-yourself project and want an even better image, the $300 Goo Systems GooToob tops the Silver Ticket in performance. In fact, this solution measured the best objective performance overall, regardless of price—though it was a small enough margin compared with our premium pick that they're effectively the same. Whites are more accurate without any tint, and the image has a slightly smoother feel to it. It's a small difference, but one that you can see without extra equipment when the images are side by side. It's harder to set up and more expensive, but it looks wonderful.