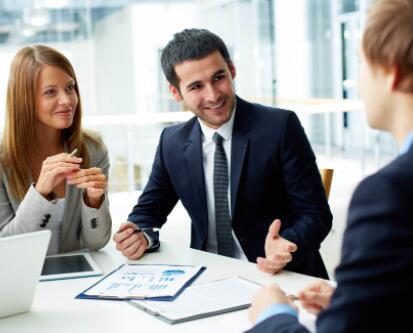 Projector Leader is a review and information site for anyone interested in projectors, screens and related equipment. We write reviews and commentaries on projectors and projection technologies, and all of the material for the site is written by our staff — Clint DeBoer and a few seasoned contract writers with in-depth experience in the technology we cover. We maintain a complete database of nearly every digital projector in the market that is announced, currently on the market, or discontinued.
We strive to bring you a professional's perspective on which projectors are either the best performing or the best value available. Our writers are tradesmen from just about every facet of the residential and commercial construction industries. Get to know our Reviews writers and editors, and feel free to reach out to them via our Contact page, or via the Comments section below any written review.
POPULAR POSTS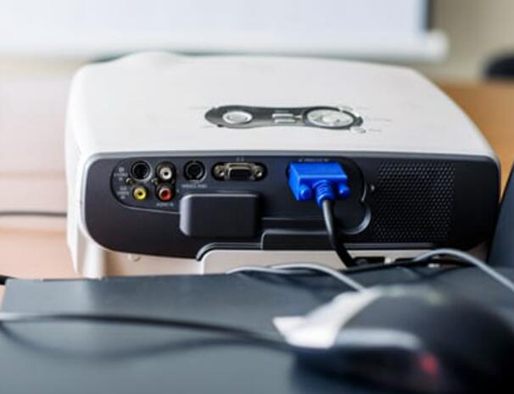 TIPS : How to Connect a Projector
TOP BRANDS
What is a Projector
Before understanding the concept and working of a Projector, one should know what projection is. Projecting things or images onto a display screen is nothing new. All children enjoy Shadow play and though it is simple, yet it figures as the basis for projection technology.
Let's understand how it works. Put an object or image in front of a light source and an obscure dim image of the object can be seen onto the wall or display screen. If you move object, it's called an animated image.
In simple language, a projector basically adopts the operational principal of image projection whereby the projector accepts a video/image input, processes it with the assistance of its inbuilt optical projection system consisting of a lens & optical source and projects the enhanced output on the Projection screen.
A projector is an optical device that projects a figure or picture onto a surface. This surface is usually light in color and it may be a projection screen, white screen or sometimes a wall. Projectors may be used as an alternative to a television or monitor in large gatherings.
Types of a Projector
On the basis of its display property, Projectors can be classified in three types. They are:
Cathode Ray Tube (CRT)
Liquid Crystal Display (LCD)
Digital Light Processing (DLP)
Cathode Ray Tube (CRT)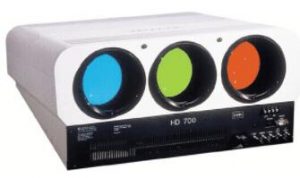 A CRT projector is basically a video projecting device. It uses a tiny cathode ray tube which has high-brightness for image generation. A Lens is kept in front of the CRT face which focuses the image and enlarge it onto a big projection screen.
A CRT projector focuses on the image or video by its lenses to project it on screen. These images are processed with help of three separate colored (red, green and blue) CRT tubes.
CRT projectors are not portable as they are huge in size and heavy in weight. Their electricity consumption is also high because of three light guns. At initial stage, it may be difficult and tricky to set up a CRT projector, but the users say that a CRT projectors have a brilliant and outstanding picture quality. People say that these projectors are nevertheless than newer technologies and are compatible with new improvement.
Liquid Crystal Display (LCD)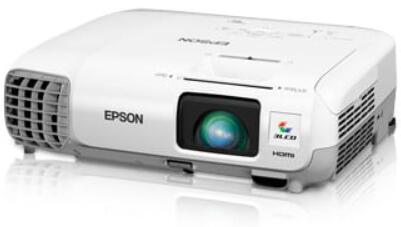 The meaning of Liquid Crystal Display is approximately clear from its name. The word LCD resembles two states of matter, the liquid and the solid. A Liquid Crystal Display uses liquid crystal to project an image or object.
These types of display panel is generally used in computer, Laptops, TVs, portable video games and cell phones. Displays in LCD technology are much thinner as compared to CRT technology.
Digital Light Processing (DLP)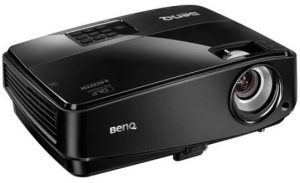 Digital Light Processing (DLP) is a video innovation made by Texas Instruments that is utilized for front and back projection units. DLP is used in both back and front projections. It is regular for back projection in TVs and also utilized in front projectors for units intended for organizations and classrooms.
A DLP comes in two noteworthy structures i.e. 1 chip DLP and 3 chip DLP. Digital Light Processing makes utilization of micro mirrors called a Digital Micro mirror Device to reflect light and shading onto a screen. These micro mirrors are situated in a semiconductor chip and are little. Most of the DLP chips are manufactured by Texas Instruments.
How a Projector Works
A projector is an optical gadget that projects a picture (or moving images) onto a surface, usually a projection screen. Most projectors create a photo through projecting a bright light via a small lens. However, some newer types of projectors can project the image directly, by using the usage of lasers.
A digital retinal display, or retinal projector, is a projector that projects a photograph at once on the retina as a substitute of using an external projection screen.
Now, Pico Projectors are also in great demand as they are very small (handheld) in size and offers high quality image.
Projector Technology
There are three main technologies used for projection – DLP, LCD and LED. DLP (Digital Light Processing) uses a chip made of tiny microscopic mirrors and a spinning colour wheel to create an image. On the other hand, LCD projectors use liquid crystal displays, have no moving parts and thus are generally less expensive.
Light sources
Projectors are powered by one of three light sources: standard lamp, laser or LED (light-emitting diode).
Standard lamp:
Bulb can last 3,000 to 4,000 hours (up to 5,000 hours in eco mode)
Bright light output
Most affordable option
Laser:
No bulb replacement needed
Considerably brighter than other light sources
Better contrast than standard lamps
Wider color range than standard lamps
Energy efficient
LED:
Bulb can last up to 20,000 hours
Better color control than standard lamps
Quiet operation and smaller footprint than projectors with standard lamps, since energy-efficient LEDs generally don't require a fan for cooling
Widely used in pico projectors
Brightness
Projector brightness is measured by lumens; the higher the lumens, the brighter the projector will be at a given distance. Two separate brightness measurements can help you choose a projector that will display bright, colorful images in any lighting:
White brightness (white light output) indicates the total amount of white light emitted by the projector, without measuring color.
Color brightness (color light output) measures how bright the projected colors of red, blue and yellow will be; the higher the number, the more detail and vibrancy you will see.
Be sure to compare both brightness measurements before you decide which projector you want. If the color brightness of a projector is lower than its white brightness, the images and details it displays may be dark or dull.
If you're buying a business projector, you'll want a brighter output, so look for a higher lumen rating in both white and color brightness.
Since you'll likely be using it in a well-lit room or with the lights dimmed, the light from the projector needs to be able to compete with light from other sources and still display an image that looks good. The larger the room is, or the more light entering the room, the more lumens you'll need for an adequately bright image.
If you're buying a home theater projector, brighter is not necessarily better. Instead, you want enough brightness for rich color contrast but not so much that it washes out dark-scene details or creates eye fatigue. Most home theater projectors are designed for rooms with complete control over the lighting; however, if there's ambient lighting in the room, you will need a projector with more brightness.
Resolution
The total number of pixels that a projector is capable of displaying defines the projector's native resolution. The more pixels you can fit in the display, the crisper and more detailed your images will appear. Higher resolutions are especially important for home theater projectors, since the viewer will be sitting closer to the screen. The higher the resolution, the closer you can sit to the screen without viewing a pixelated image.
Resolutions range from 480p on the low end to 720p and 1080p for HD viewing, and up to 4K Ultra HD for impressively sharp movies and shows.
You'll get the best image quality by matching the projector resolution to the resolution of the video source you plan to use most often. For example, if you want to watch movies on your Blu-ray player, you'll need a 1080p projector to view the movies at full resolution. If you want to share your laptop screen, choose a projector with the same image format as your laptop, such as XGA for a 1024 x 768 display.
Throw ratio
The throw ratio tells you how wide the image will be when you place the projector at a certain distance from the screen. For example, a 1.8:1 ratio will produce a 5-foot wide image when you place the projector 9 feet from the screen (5 feet x 1.8).
Calculating the throw ratio is especially important if you plan to permanently mount the projector. If you can't install the projector far enough away from the screen due to space limitations, you may need a short throw projector. A short throw projector will allow you to mount the projector much closer to the screen, while still displaying a wide enough image to fill the entire screen.
Not sure what size projector or screen you need? Use the Projector Calculator to find the maximum and minimum screen sizes and projection distances for various projectors.
Lens zoom
If you'll be setting up your portable projector in different places where you won't always have control over the screen size or placement of the projector, you can use the lens zoom to adjust the image size. By adjusting the lens zoom, you won't have to move the projector closer or farther away from the screen in order to adjust the image size.
The greater the zoom ratio, the larger you can make the image. For example, a 1.2x zoom creates an image up to 20% larger than the minimum size. A 2.0x zoom creates an image twice the minimum size. Not all projectors feature a lens zoom; pico projectors, for example, often exclude the lens zoom in order to make the projector as compact as possible.
Choosing the Right Projector
To get the best picture possible — whether you're watching an HD movie at home or giving a PowerPoint presentation at work — you'll need the right type of projector for how you plan to use it. Although most projectors can handle any type of media, they generally do one thing best — whether that's entertainment-based content such as movies and TV shows, or data-based content such as spreadsheets and slideshows.
Home theater projectors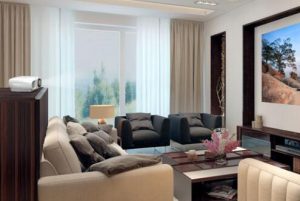 With images up to 36 times larger than a 50″ class HDTV, a home theater projector lets you scrutinize every play on the football field and jump right into the action in your favorite video games. Home theater projectors emphasize image quality and high contrast, with deep blacks and rich color saturation.
Because home theater projectors simulate a dark movie theater environment, they work best in a dedicated room where you can control the amount of light that enters from outside or from other areas in the house. However, you can compensate for ambient light by choosing a home theater projector with high brightness and investing in a high-quality reflective screen to improve how the image is displayed even in partially or fully lit rooms.
Recommended for:
Home theater
Movie night
Sports
Photo slideshows
3D movies
Video games
Reasons to choose a home theater projector:
Best image quality for large-screen viewing
Quiet fan for less background noise
HDMI ports for easy hookup to your home theater
Business projectors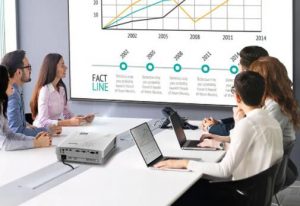 If you plan to use your projector for meetings, presentations or classroom instruction, you'll need a business projector, also known as a multimedia or data projector. Since these projectors are brighter than home theater projectors, they work well in meeting rooms or classrooms with overhead lighting and windows.
Business projectors are designed primarily to display static images, such as graphs and PowerPoint slides, but they also work for multimedia and entertainment use. Most business projectors include an HDMI port for connecting to your laptop, Blu-ray player or other device.
Recommended for:
Business meetings
Presentations
Conferences
Education and training
PowerPoint slideshows
Reasons to choose a business projector:
Bright display even in rooms with ambient lighting
Portable size for travel and meetings
Easy to set up and adjust
Multiple inputs make it easy to connect to your laptop or other device
Wireless projection available
Pico projectors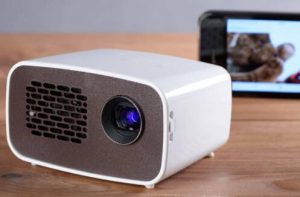 Need a projector small enough to fit in your briefcase or purse? Pico projectors are pocket-sized projectors that are compact enough to hold in your hand but powerful enough for sharing images with a small group of people. Since they weigh less than 3 pounds, pico projectors are easy to take with you almost anywhere, which comes in handy for frequent travel and off-site meetings. You can also bring your projector to a friend's house for movie night or sports games, or set it up in the backyard to watch an outdoor movie with family and friends.
Recommended for:
Small rooms
Small group presentations
Personal use at home or on the road
Reasons to choose a business projector:
Ultracompact and lightweight
Easy to set up and use anywhere you go
Smallest size available in a projector
Extremely portable
Ultralong lamp life
Contact Us
ProjectorLeader does NOT SELL projectors, screens, or lamps, and we do not quote prices. For PRICE QUOTES, please contact the dealers on this site who handle the brands you are interested in or use EZ-Quote.
ProjectorLeader does NOT perform MAINTENANCE or REPAIR services. If your projector needs service, please call the Customer Service Department of the manufacturer of your projector for advice, or view a list of Independent Repair Shops.
If you need to get in contact with an editor, or if you find any errors or operational problems with the site Contact Us.
2021-09-12