The ViewSonic PA503W is a versatile and budget-friendly projector designed for various settings such as home entertainment, small classrooms, and offices. In this comprehensive review, we will evaluate the features, performance, build quality, and overall value of the PA503W to help you determine if it's the right projector for your needs.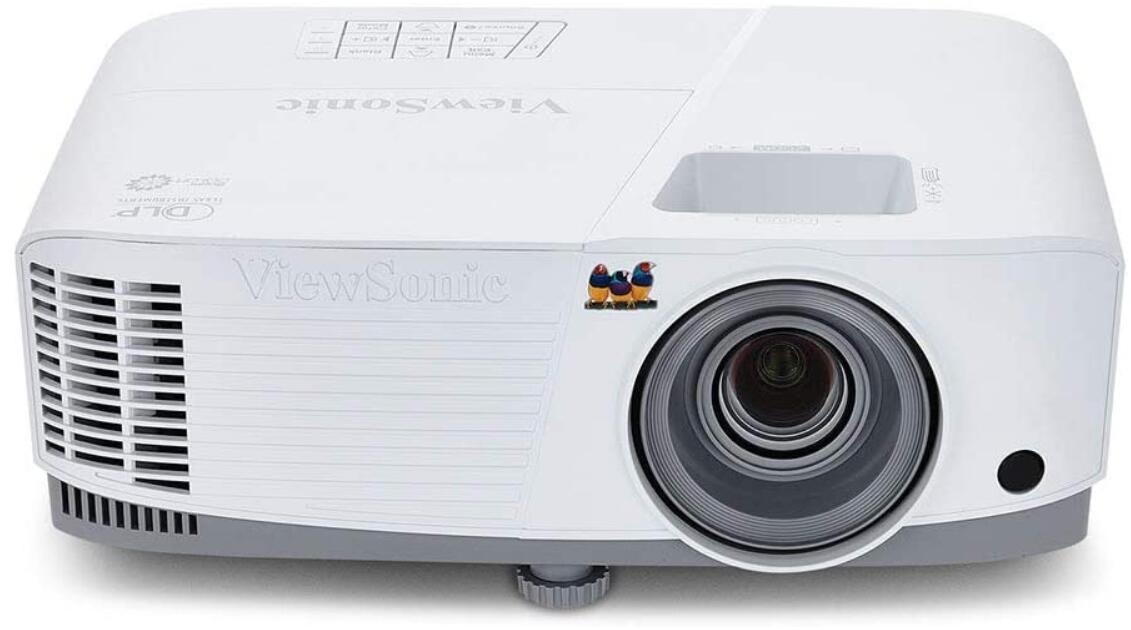 Check Price On Amazon
Key Features
Resolution

: WXGA (1280×800)

Brightness

: 3,600 ANSI Lumens

Contrast Ratio

: 22,000:1

Lamp Life

: Up to 15,000 hours (SuperEco mode)

Throw Distance

: 3.28 – 36.02 ft (1-11 m)

Zoom Ratio

: 1.1x optical zoom

Input Lag

: 16ms (1080p/60Hz)

Connectivity

: HDMI, VGA, Composite video, Audio in/out, USB (for power only), and RS232 control

Built-in Speaker

: 2W Mono

Weight

: 4.89 lbs (2.2 kg)
Design and Build Quality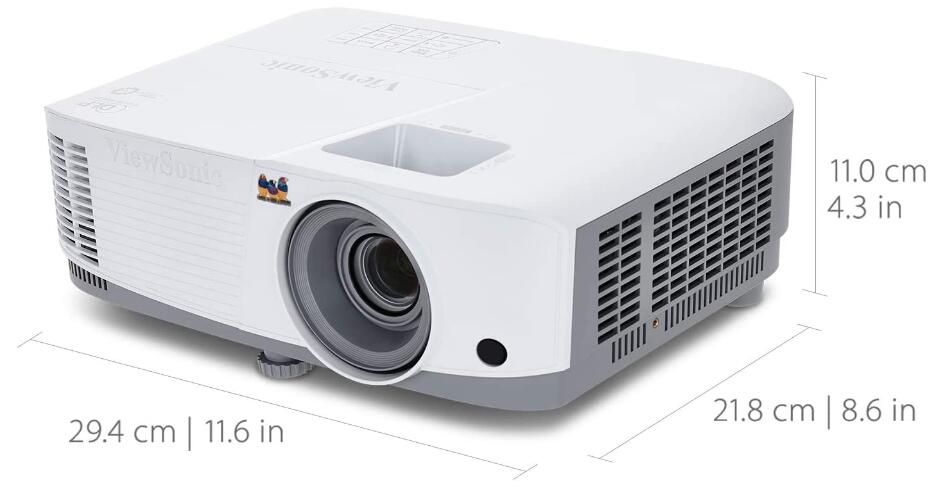 The ViewSonic PA503W features a compact and lightweight design, making it easy to carry and set up. The white and black color scheme of the projector gives a clean and professional look. The placement of the control buttons on the top panel and the connectivity options on the back panel make it user-friendly.
The build quality of the PA503W is solid, with a robust plastic casing that feels sturdy and durable. The projector's feet can be adjusted to help you find the perfect angle for your projection, and the focus and zoom rings on the lens are smooth and easy to use. The ventilation system is well-designed, effectively dissipating heat and keeping the projector cool during operation.
Image Quality and Performance
The ViewSonic PA503W offers a native WXGA resolution of 1280×800, which is suitable for presentations, videos, and casual gaming. The 3,600 ANSI Lumens brightness ensures that images are clear and vibrant, even in moderately lit environments.
The contrast ratio of 22,000:1 provides deep blacks and excellent shadow details in darker scenes. The PA503W also supports a wide color gamut, delivering accurate and vivid colors for an enjoyable viewing experience.
The 1.1x optical zoom and flexible throw distance make it easy to find the perfect image size for your space. With a 16ms input lag, the PA503W is suitable for casual gaming, providing a responsive and smooth experience.
Lamp Life and Eco-friendliness
One of the standout features of the PA503W is its long lamp life. In SuperEco mode, the projector can last up to 15,000 hours, which significantly reduces the total cost of ownership. Additionally, the projector has an auto power-off feature and an energy-saving sleep timer, which helps to conserve energy and reduce your environmental impact.
Connectivity and Built-in Speaker
The PA503W offers a variety of connectivity options, including HDMI, VGA, composite video, audio in/out, and a USB port for power. This makes it easy to connect a wide range of devices, such as laptops, Blu-ray players, gaming consoles, and more.
The built-in 2W mono speaker produces decent sound quality for a small audience. However, for larger rooms or a better audio experience, it is recommended to connect external speakers through the audio out port.
Pros and Cons
Pros:
Affordable price
Good image quality with high brightness and contrast
Long lamp life and energy-saving features
Easy to set up and use
Compact and lightweight design
Cons:
Native WXGA resolution might not be sufficient for some users
1.1x optical zoom is limited
Built-in speaker is not suitable for larger rooms
Conclusion
The ViewSonic PA503W is an excellent option for those looking for an affordable and versatile projector. Its compact design, good image quality, and long lamp life make it a great choice for home entertainment, small classrooms, and offices. While the native resolution and built-in speaker may not be suitable for everyone's needs, the PA503W offers an impressive performance-to-price ratio that is hard to beat.