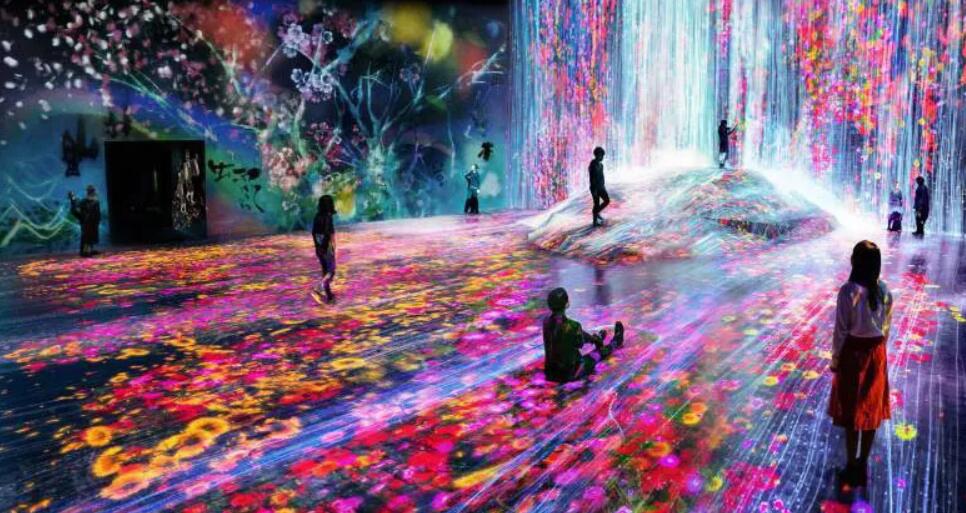 Projection mapping is an innovative process that requires the assistance of a projector to get the job done. However, you can't expect any ordinary projector to offer you excellent performance when it comes to 3D video mapping.
Projection mapping usually requires high contrast, excellent resolution, and high brightness to create a 3D projection on the 2D surface. Generally, this phenomenon is utilized in the corporate sector for different events or product launches.
Nowadays, regular events like weddings also utilize projection mapping to glamourize the event. So it is crucial to get the best projector for projection mapping that will not only deliver excellent performance but will also offer high-quality 3D output.
What is Projection Mapping?
Projection mapping is the projection of video, animation, and other colorful displays onto three-dimensional surfaces. Projection mapping can be used on a wide scale of applications – from projecting virtual clothing onto mannequins, changing the design and color on a pair of white shoes to projecting images onto wedding cakes. It can also transform the entire ambiance of a large venue such as a sports stadium or concert hall, and can even be used on the outside surface of buildings.
Once available for only big-budget productions, recent advances in projector technology deliver affordable, bright, high-quality, high-lumens projection that is within the reach of virtually any venue owner or manager.
Projection mapping now permeates public events-from product launches to concert halls. Wherever producers want to bring excitement to the next level, projection mapping plays a key role in emotionally engaging audiences, increasing the "wow" factor, and promoting greater attendance and attention. Here's how projection mapping takes light to a whole new level:
Immersion: Projection can map an entire venue, enveloping the audience in an image and color-rich environment that transforms the ordinary into the extraordinary.
Impact: Story, flowing images and animation can create a greater emotional impact than static slide shows or music alone.
Motivation: Greater emotional impact leads to motivation-whether it's to get up and dance, consider a product purchase, or join the crowd in cheering on a sports team.
Setting tone: Light influences mood. Projection mapping can extend the mood-altering properties of light into a more focused and shared experience.
How To Choose A Projector For House Projection Mapping
Figuring out what kind of projector to get for this kind of project can be a little intimidating. In this article, we try to break it down to it's simplest form so that you know what to look for. You need to pay attention to 3 main things: throw ratio, resolution, and brightness.
Throw Ratio: Go For Short Throw
Throw ratio is simply how big the projected image will be based on how far away your projector is from your house. Most projectors have about a 1.5:1 throw ratio which means for every 1.5 feet of distance the image will be about 1 foot wide.
Let's say you plan on putting your projector on the sidewalk in front of your house and your sidewalk is 30 feet away. At that distance, a standard throw projector will produce an image about 20 feet wide. Unless you have a very small house, that is probably not big enough. You will need a lot more distance to get an image large enough to cover your whole house. If you have a large property or your neighbors across the street don't mind you projecting from there, it is possible that you could get enough distance to make it work.
However, most people will want to use a short throw projector instead. A typical short throw projector has a throw ratio of about .5:1. That means for every half foot of distance the image will be about 1 foot wide. 30 feet of distance with a short throw projector will get you an image about 60 feet wide! That will definitely work for the majority of houses.
Resolution: Higher Is Better
The resolution of the projector determines how sharp the projected image will be. Since we are blowing up the image big enough to cover a house, it makes quite a bit of difference in the final look. A projected image is made up of thousands of tiny little squares or pixels. The more squares there are, the sharper the image. Naturally, you will want the most pixels you can possibly get, but the more squares, the greater the expense.
It isn't always easy to tell exactly what the resolution of a projector is. Some manufacturers will call their product an HD projector, but they are referring to the resolution of the video input rather than the output. That is misleading because almost any projector can accept HD video input, but it has nothing to do with the quality of the image the projector produces.
Brightness: Brighter Is Always Better!
A bright projector will make the difference between a murky, dark image, and a crisp clear one. If your home has a lot of ambient light from street lamps or other lights, then you will definitely need a bright projector to overcome that.
Brightness is measured in "lumens". One lumen is approximately equal to the amount of light a lit candle will produce. A standardized procedure for testing projectors for brightness has been established by the American National Standards Institute (ANSI). The best measurement of brightness for a projector will always be ANSI lumens, so that is something to look for. Some projectors claim to be brighter than they really are because they are using a different method for measuring brightness.
Our Top Picks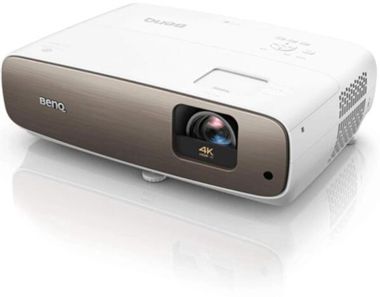 You can expect stunning picture quality with BenQ HT3550. It comes with a 10-element lens arraythat works to control the light while giving you that sharpness. With this, its 4K resolution works wonders in terms of laser projection mapping. Not only the amateurs but experts too would get to enjoy its benefits.
The projector features two useful preconfigured modes that have been calibrated at the factory. One is 98% of Rec709 that offers vivid colors and other is 95% of DCI-p3 for color correction and accuracy.
Speaking of colors, its contrast ratio is much higher than most of the rivals. With 30,000:1, the contrast levels would be deep and enhanced. You would love to project on any 3D object and get amazed by the quality of blacks.
The brightness is rated at 2000 ANSI lumens. Its lower level can be a small con since the image may get washed out in well-lit rooms. However, for the dark ambiance, it is simply one of the most brilliant projectors.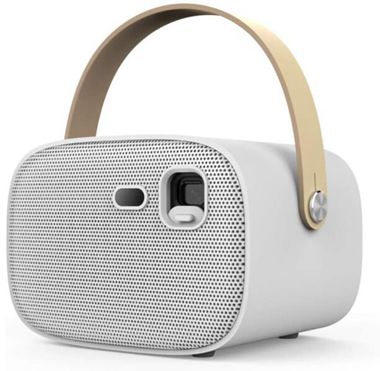 If the brightness of the previous model has made you upset, then let me suggest this model from WOWOTO. M5 is such a projector that shows bright images even in a low-lit environment with its 4000 lumens.
However, make sure you don't turn the room very bright otherwise the image may get faded. One of the reasons is its low contrast ratio. With 3000:1, you would certainly get blacker blacks and whiter whites but in low-lit or darker setting.
The projector plays in 480P resolutions that provides you with the most stunning visuals for projection mapping. If you find it low, no worries! It accepts 1080P and 4K and down-converts without losing the quality.
There is a DLP tech that works to make the projection more vibrant while HDR10 promises to offer more clarity. Although it has HDMI and USB ports, you can connect the projector to WiFi and enjoy remote operation. So, I would call it one of the most convenient projectors on the list.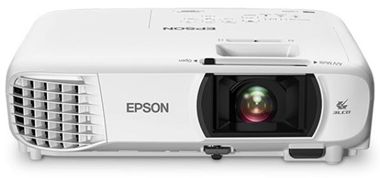 The Epson Home Cinema 1060 full HD is recommended for projection mapping because of its capacity to project large images. It is a short-throw projector and can project up to 300″ of image, covering very large backgrounds.
This projector is portable and lightweight. This makes it really great for outdoor set-ups because it can be easily transported. The Epson Home Cinema projector has a 3100 lumens brightness. This means it works remarkably well at night and can project relatively good images even during daytime.
This projector can operate from a distance of up to 6 meters from the projection background. It performs satisfactorily whether during the day or at night.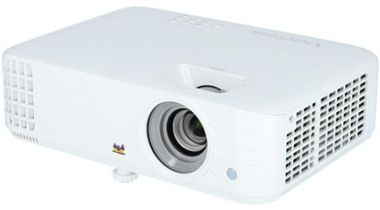 When it comes to projection mapping projectors, ViewSonic PX701HD serves as an inevitable choice for most users. Brightness is a crucial requirement for projection, and it efficiently delivers 3500 ANSI to ensure a clear image even in ambient light.
While projecting an object on the surface, you won't lose out on any detail, and the credit goes to the full HD native resolution. The high resolution maintains optimum detail in the mapping and lets you impress the viewers with the powerful performance. It is a highly diverse model in projection mapping that offers comprehensive color coverage with its SuperColor technology.
The silky-smooth output with negligible lag in the projection mapping is what set it apart from others, and it has been made possible by its 16ms low input latency. At a budget rate, this product with a screen size of up to 300inches is an excellent option as you will be projecting an object on a large surface.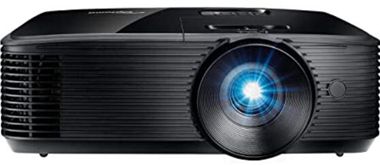 With a cinematic resolution of 1920 X 1080, Optoma HD146X is a critically acclaimed projector to help you to accomplish all your projection mapping needs. You need a powerful performance from your 3D projection mapping projector, and this is the reason Optoma has geared it with DMD chips and super-fast response time.
Whether you showcase your work in a dark or semi-lit room, you can expect to create a bright output with the high 3600 ANSI of brightness. The 500,000:1 contrast ratio takes the overall projection depth to a new height and makes it perform far better than its previous generations.
The super-fast response time with shadow boosting facility enhances the projection and lets you point out each of the details in your object. You can notch the screen size up to 300, meaning you will have the option to utilize a wide empty space to showcase the image or video you want to show through mapping.
FAQs
What is the difference between regular project and projection mapping?
Well, the difference between regular project and projection mapping is quite striking. In average projection, you project your movies, images, etc., on the screen or background of white color. While in projection mapping, you can easily project your videos, imagery, etc., unique over any colored surface. However, the experience needs to be smooth.
Can I have a portable projector for my outdoor projection mapping events?
Yes, for sure you can purchase a good quality projector which is also portable. They are compact and lightweight—for example, Epson home cinema projector, ViewSonic 1080p projector, Mini projector 4000 lumens, etc.
What is the best color to project onto?
The gray screen absorbs ambient light and strikes better than a white screen. In this way, the black level on the screen can easily be maintained by assuming, the projector has ample lumen output. Moreover, whites remain satisfyingly white, whereas blacks can be maintained at a deeper black.
Final verdict
Projection mapping has been around now, but it is just starting to take off. There are several surprising and amazing new possibilities regarding protection mapping. The above-listed projectors are being capable of projecting images or videos onto 3D objects. Suppose you are looking for something attractive and innovative in terms of the best projector for projection mapping, it is best for architects to see how everything will look later. The projection mapping technology is very exciting.